Library of Congress - American Memory Collection
In 1950 Jackie Robinson starred in a movie about his life, called "The Jackie Robinson Story." The picture was filmed in part at Las Palmas Park in Anaheim, also known as Glover Stadium/Dee Fee Field. In the photo above, Jackie is pictured at bat at Las Palmas with the wood stands behind him.
This park has a long history with professional baseball. It was originally built in 1939 and has been used as a spring training home for the former American League team the St. Louis Browns.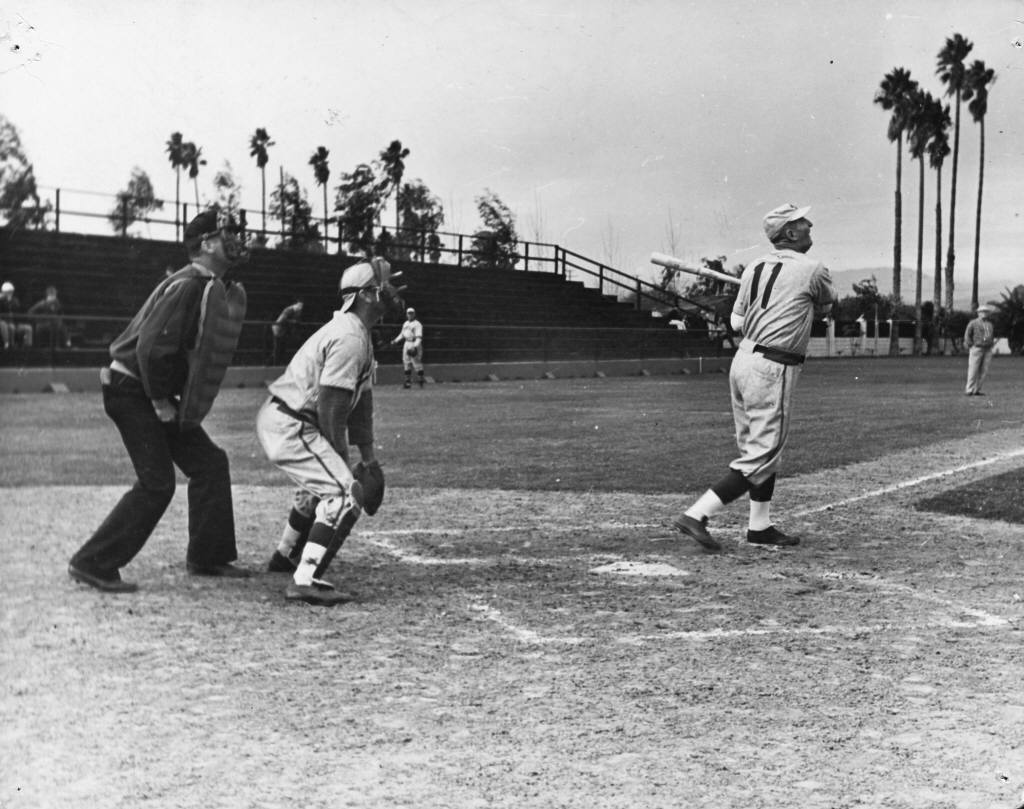 Photograph from Alan LaMont collection

First used by the California League in 1941, (pictured above) it was an active professional ballpark until 1948 when the Sunset League last made this their home for 2 years. The Sunset League was famous for being the first "official American minor league" system to utilize Mexican ballparks as part of the league. The Sunset League later spawned the Tex Mex League and the AZ Mex League. These 3 leagues combined, used over half a dozen Mexican ballparks. Many of which still are standing today and are again part of the new Arizona-Mexican league which started 2003.

Amazingly, this little piece of baseball history is still standing in Anaheim. It's not often you find a former professional ballpark.. not used in so many years... that hasn't been demolished, especially in a large urban enviornment. Even more astounding, is that it's almost in 1941 game day condition, as shown below.

Please click here to see an aerial view of present day Las Palmas Park.
Courtesy of digitalballparks.com
Present day ballpark photographers: Eric and Wendy Pastore (c) 2002